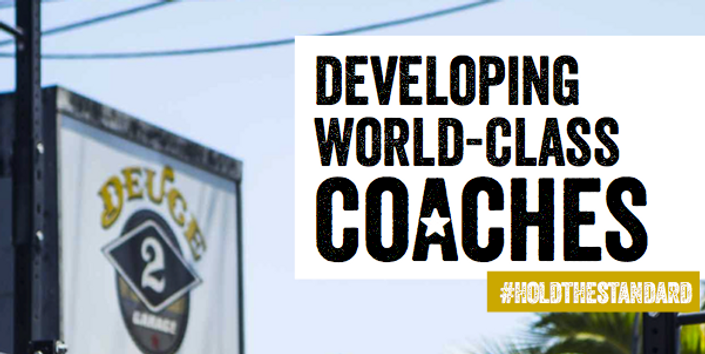 Developing World-Class Coaches (Free E-Book)
Intro
This how-to guide, Developing World-Class Coaches, reveals the groundbreaking model for excellent coaching developed at DEUCE Gym. Inside you will find clearly outlined, universally applicable mechanics behind personal development from technical understanding of the craft and contextual perspective to the practice of adaptive leadership. This book is for anyone interested in being great or building a remarkable organization. Soon you will be armed with the resources to remove the autopilot-like stagnation of your coaching ability or that of the staff that you manage.
---
Digging Deeper
What you're about to read is the skeleton from which our organization is built. In order to develop leaders who are excellent coaches, we need a model. Now, for the first time ever, that model is made available to the public.
Given that development is one of our two bottom lines we've set out to answer the question, "What is excellent coaching?" Before you try to answer that all by yourself, we've developed a model that does exactly that.
I invite you to dive into DEUCE's model for what excellent coaching is and how we use this standard to build not just a team of leaders, but an ever evolving team of learners. Inside you'll learn about the mechanics of evolution and how to remove the governor on skill development. After all, if you know how to create environments ripe for development, there is no limit to your upside or the upside of your organization. Unfortunately, most people (and most organizations) reach a plateau. Many of us and our organizations get worse with time. This, of course, is death for any leader or organization in the public arena.
This eBook will not only inform the specific ingredients needed to make a world class coach, it lays a foundation for a culture that has made DEUCE Gym the remarkable destination that it is. High performance teams develop high performance people. Inside these pages, I'll outline how we do just that.
This eBook is FREE and I hope that you heed the opportunity to look under our hood. Beware, though. If you seek leadership, you'll soon have the target on your back, too. Are you ready?
Your Instructor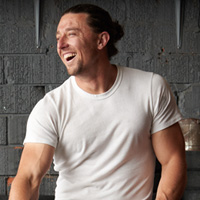 Logan Gelbrich (CCFT) is the owner of DEUCE Gym's, a brand of community-based performance gyms. He's a four-year alum of the nationally acclaimed University of San Diego baseball program, as well as an ex-pro with the San Diego Padres as a catcher. In addition, he currently travels the world teaching about adaptive leadership, developmental organizations, and he is the author of the best-selling book, Going Right: A Logical Justification for Pursuing Your Dreams. He currently resides in Venice Beach, Calif.
Course Curriculum
Developing World-Class Coaches E-Book
Available in days
days after you enroll